some pictures from the week:
Posted By Dave Karoly on 5/14/2009 at 11:01 PM


Look what we found lurking in the brush: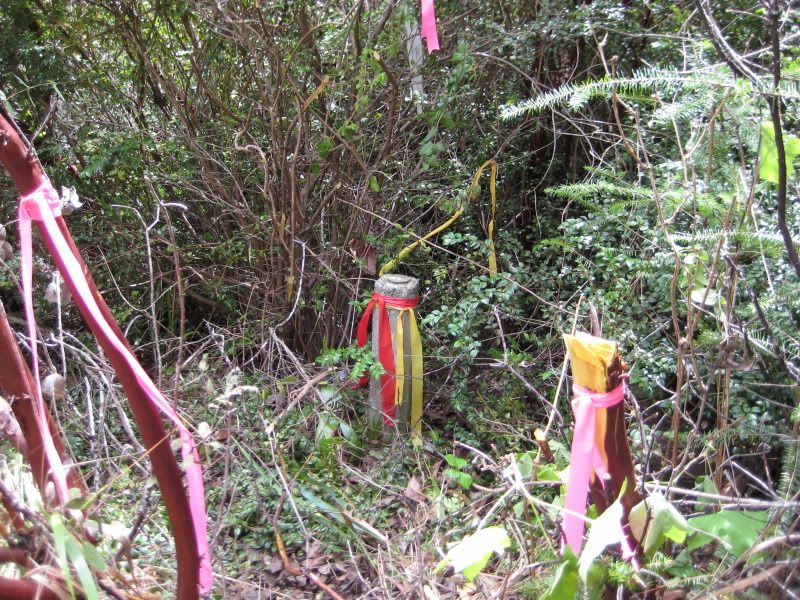 That is a corner monument set in 1968 on a deed line where it intersects with an aliquot line. We walked (or rather crawled through the brush) all around it at the end of the previous day. The next day we were looking again first thing and I spotted a faded ribbon hanging down. The stupid thing was invisible at 5' before we cleaned out all the brush around it.
Here's the cap: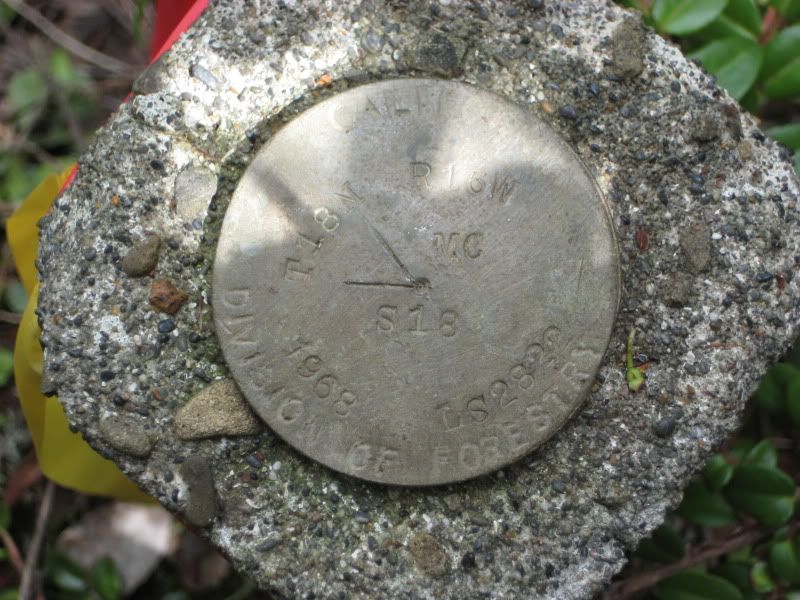 A log nearby has a special message for Vince (not sure what it's about: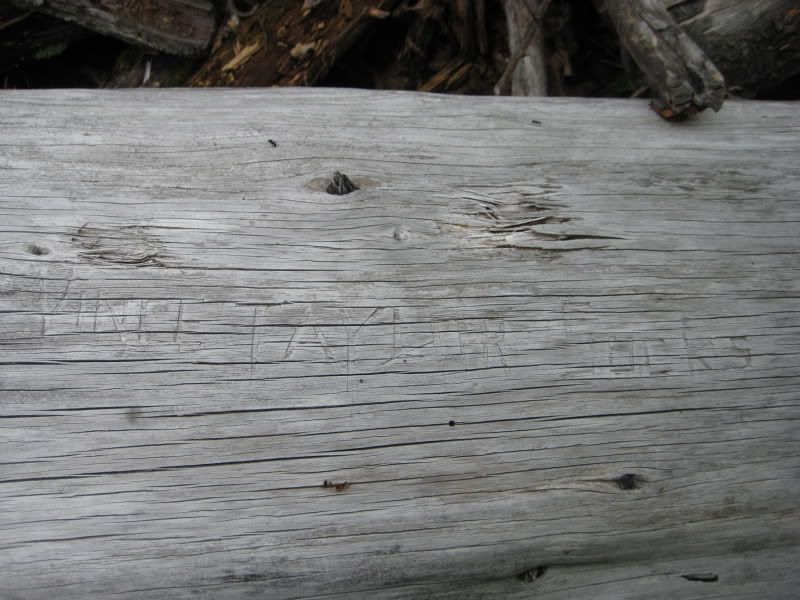 So once we found that monument we set our compasses (or maybe compii) and off we went. Jason knew what to look for and soon we were finding triple blazes or tres notchays:
Looking down our cut line: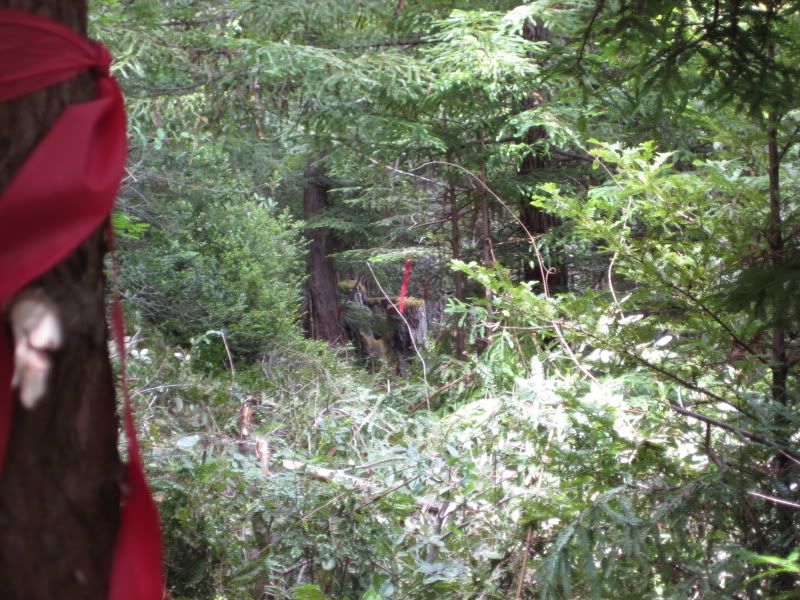 A typical notched or blazed redwood, we painted it with tree paint: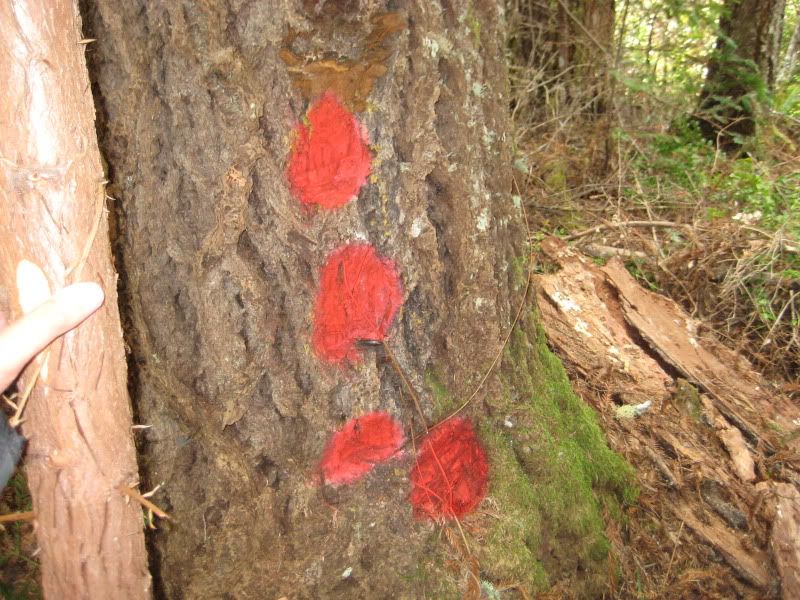 Here's some on a big stump: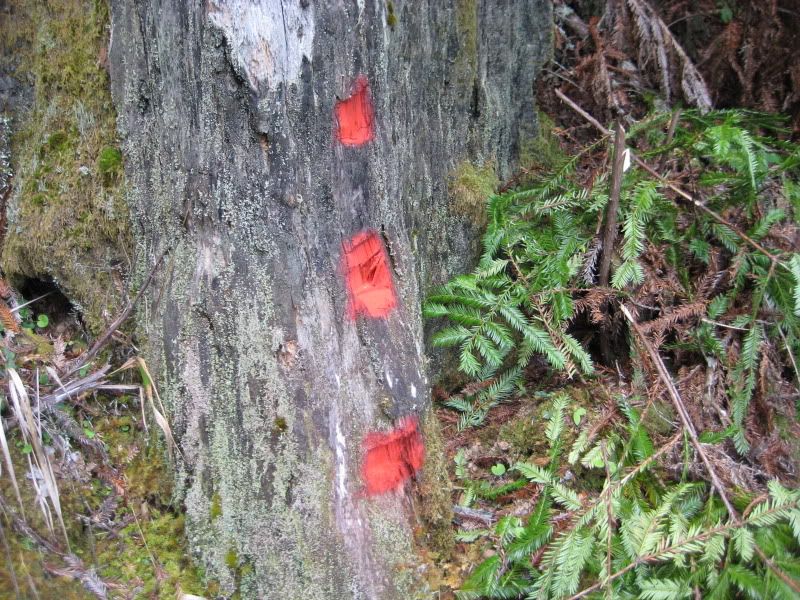 We found and brushed out close to a half mile, mostly yesterday.
In the evenings we drank beer like a real survey crew. The other survey crew was working in the same vicinity so we went down to the Welcome Inn (an old school style bar). They had a shuffle board table so we played shuffle board for about 2 hours.
We go back next week. We have a total of about 4 miles to do ultimately.
Did you enjoy this article? Click here to subscribe to POB.