Just curious how others would do this
Posted By paul plutae on 2/17/2009 at 6:32 PM


Ok, I had to establish lots 31-34 of the following map...
ORIGINAL MAP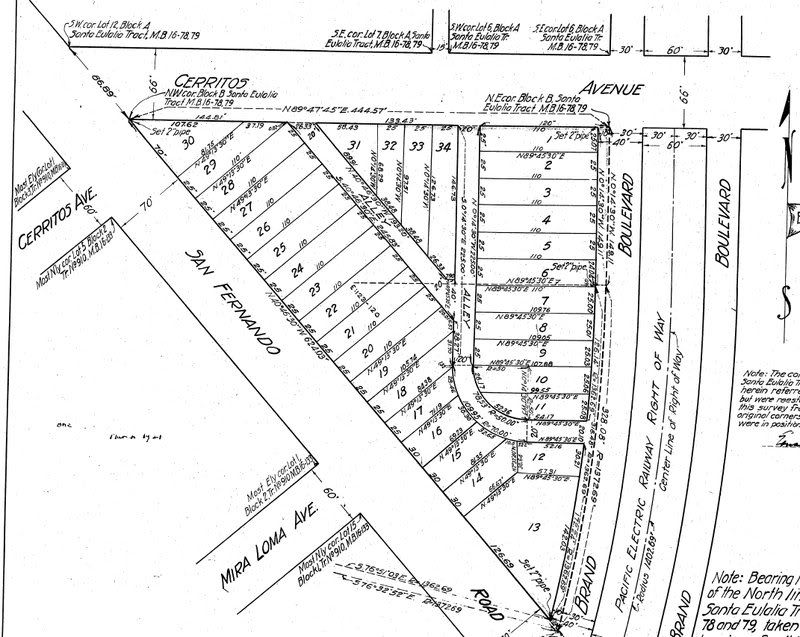 Here is a blow up of an area of the map. Some of the values are hard to read on the previous snapshot, so this should help.
BLOWUP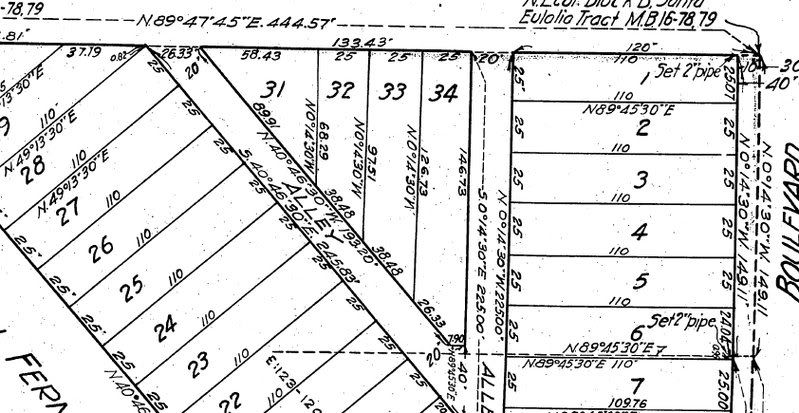 Here is the control that was found on the C/L's. Point 21 is the monumented C/L BC of Brand Boulevard. There were no other monuments on the sideline of Cerritos, brand new concrete walks / curbs took any out that may have been there. The southerly C/L intersection of the two alleys that lie west of Brand and East of San Fernando Road is not monumented, nor is anything south of that intersection.
FIELD WORK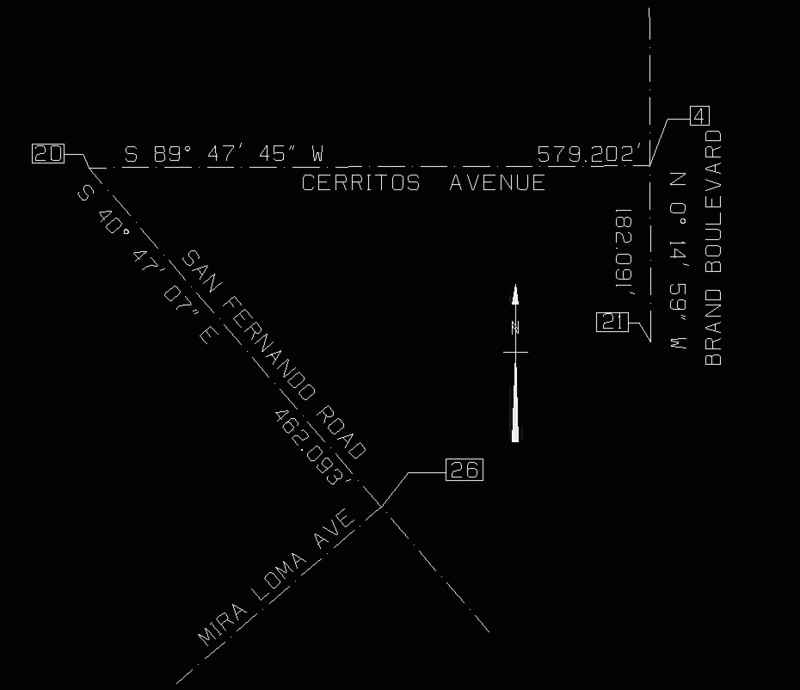 No tricks or with held information. I am just curious how others would establish this certain tier of lots. Since there is no hard and fast rule on establishing this, how would you do it in your area if confronted with the same situation and all you had was what is being presented?
This is a good one for LSIT's I think.
PS..I do not think there is any right or wrong answer in this problem.
To read the rest of this thread go to
www.i-boards.com/bnp/pob/messages.asp?MsgID=1365431&ThreadID=129726&IsResponse=False#1365431
Did you enjoy this article? Click here to subscribe to POB.